By Maria da Cunha, CTC, CMP
Planning an event consists of various planning aspects throughout the life of the event. In today's environment, one of the most important stages is security for the event and how the planner ensures that everyone and everything is protected leading up to and during the event.
Security has always been part of event planning, but it's not always top of mind in the initial planning stages of the event. Instead, it is often considered closer to the event date or perhaps just a line on the event resume with the venue security contact information, should there be a requirement to reach out to security during the event.
Today's world for the event and meeting planner is a very different reality when it comes to safety and security. Planners must do their due diligence for the event including destination security and appeal to participants before it even reaches the executive team.
Safety and security must be top of mind right from inception of the event. Security preparedness and risk assessment must be part of the overall proposal of services for the event. It needs to be addressed in the proposal stages and followed through the contract stage. This is especially important for international meetings and events. International venues may not have the same standards as North America, which may affect the safety and security of the attendees. This should also include what insurance they have that will cover your event and its attendees.
Today's planner must analyse their event and have an emergency and response plan for any planned event. If a planner is prepared in advance, a crisis can be handled quickly with the greatest chance of success for everyone involved. If your organization has a security department, it's important to work with them to design the Emergency Response Plan that meets all the organization's security guidelines.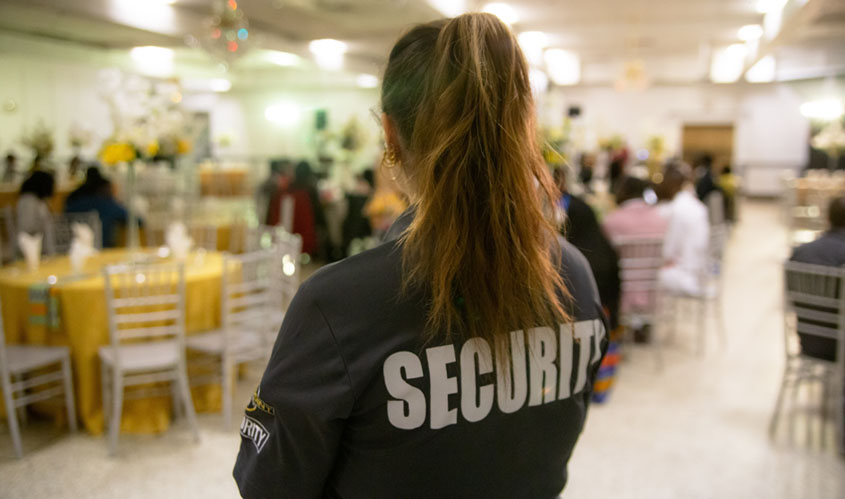 The Emergency Response Plan (also known as Disaster Recovery Plan – DRP) needs to address many key areas to ensure that if something happens, there is a process to quickly assess and resolve the crisis. Major areas of the plan should include:
Venues – the venue booked will no longer be available due to an emergency such as a strike, fire or even change of management, which may impact the service level.
Natural disaster – we all remember the eruption of the Iceland Volcano in 2014 that wreaked havoc on travel for many days.
Terrorism attacks – unfortunately, the world is dealing with instances of terrorism more than ever. It will be important to understand the risk to the venue but also the destination, because attendees may not feel comfortable travelling to the destination.
Political upheaval and infectious disease – how will you deal with government or World Health Organization advisories that may affect the event destination?
Medical Emergencies – these do happen, such as someone having a heart attack, falling off a balcony (a personal experience) or food poisoning.
Communication – develop a communication plan for any emergency response situation to actively engage everyone in resolving the issue quickly.
Recovery and restoration – what does this need to look like for the event? It will be important to have incident briefs, actions taken, who needs to follow-up with suppliers, insurance companies and an assessment of impact to the event.
The Emergency Response Plan must always form part of the event resume. All planners involved in the management of the event must be thoroughly briefed on the plan and how to proactively respond to an emergency. Consider developing a crisis management action checklist that is available to everyone.
It's also very important to determine operational and financial effects due to the activation of an emergency or crisis.
Emergency and Response recovery plans do not have to be complex; they can just be one or two pages of actions that will be taken if an emergency is triggered. Plans should include comprehensive contact information for all those interacting with the event.
Each event offers a new set of challenges. The planner must be able to take the time in the early planning stages and carefully assess all threats to the event along with any effects that may result from any threat.
It's vital to take the time to develop a reference set of criteria to ensure that all the event phases have been evaluated to include security, emergency response, recovery and restoration activities.
An event that has an Emergency Response Plan is an event that is set for success for everyone.
About the author:
Maria da Cunha, CTC, CMP is a subject matter expert in the meetings, events and incentives industry with over 25 years in the creation and management of meetings, events and incentives.  Maria has successfully executed programs all over the world. As a member of the SITE (Society of Incentive Travel Excellence), Maria served as President of the Canadian SITE Chapter in 2005 and 2006. She is also a member of MPI, (Meeting Professionals International).  Maria has been a speaker at several industry events and serves on various committees and boards.