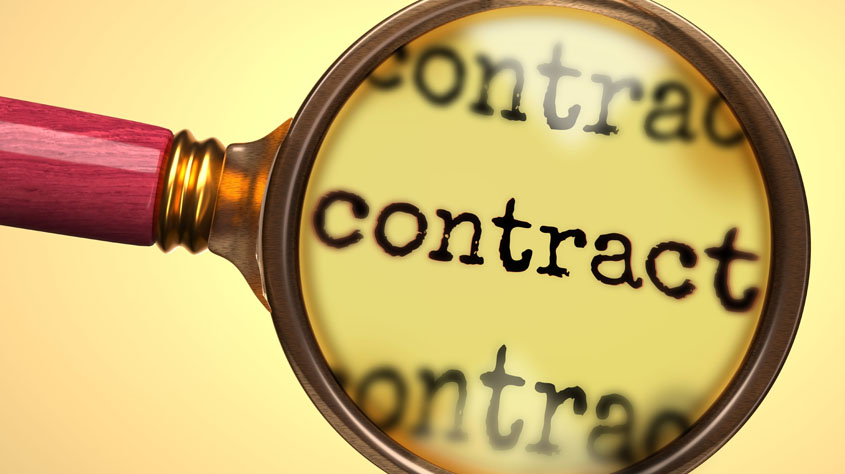 by Heather Reid
As an entrepreneurial event planner since 1994, I've been through the September 11, 2001 terrorist attacks, the SARS outbreak in 2003-2004 and the Great Recession of 2007-2008.  After each of these crises, there was a palpable buzz in the industry about the importance of event contracts and balanced contract clauses, and yet each time, that buzz quickly took a "backseat" to the plethora of planners' more pressing responsibilities.
Now that we are all emerging from the chaos of COVID-19, there is again a palpable buzz in the industry about the importance of event contracts and balanced contract clauses. But how long will this buzz last? I hope the buzz is finally here to stay because contracts should always be top of mind.
Event contracts are the foundation of every facet of the meetings and events industry: venues, speakers, decor, catering, entertainment, audiovisual, and so much more.  When Heidi Wilker CMP Emeritus and I interviewed 38 Canadian event planners in 2020 for our project "COVID-19: Chronicling the Lessons Learned", one of the questions that we asked each planner was "when you realized that COVID was going to affect your event, what was your first course of action" – and we heard over and over and over again…"what does my contract say"!  Every contract was consulted – venues, speakers, decor, catering, entertainment, audiovisual and on.
I have long said that for every contract we negotiate, we either experience the benefits of a great one or we suffer the consequences of a poor one. Coming out of this pandemic, there have been many lessons learned that can help us create balanced contracts.
No clause has been under the microscope more these past few years than the termination clause. COVID-19 proved to be an undeniable Force Majeure event in 2020, and yet, working through the past 16 months, it's been more like the "shades of grey" as to whether termination could still be invoked. There were so many questions and uncertainties surrounding what could and couldn't be done – and the application of the termination clause in many cases came down to the nuances of the contractual wording. Groups either enjoyed the benefit of balanced wording or they suffered the consequences of poor wording.
Deposit clauses are also again on our radar. A 2021 Canadian court case between a venue and a client (unequivocally unable to host their event due to COVID and seeking the return of their deposit) was decided in favour of the venue for the sake of three innocuous words in reference to their deposit: "not refundable under any circumstances". The handling of deposits in the cases of termination or postponement has left many groups in precarious positions. Can they afford to keep their money with a supplier for two, three or four more years?  Are they guaranteed 100 per cent of their deposits are being carried forward?  Are there strings attached as to how the deposit monies can be used at the future event?  What happens to the deposits should the supplier become insolvent or claim bankruptcy? So many situations are typically left unaddressed in most contracts.
Then there is the "overnight" thrust into virtual events and now hybrid events – and all of the technical needs that those entail.  Do our postponed contracts address the audiovisual and internet infrastructure our event needs? Will our events be subject to unanticipated new fees or higher prices? Have planners negotiated carefully to ensure the flexibility of choosing their own preferred providers?  There were a host of concerns with this "clause" in contracts before the pandemic, but now the list of real concerns is significantly longer – and let's face it, if planners are technologically challenged like me, we don't know what we don't know, and it is very hard to contract for what one does not know.
And finally, there is still the lingering impact of COVID itself to consider. Never again will we be able to invoke termination due to COVID. Instead, we have to address it separately in our contracts. What kind of language should we be requesting? What other clauses could be affected and should be cross-referenced?
The days of trusting "it will all work out" when things go sideways are gone. Right now, contracts are a buzz word – but for how long? Will we as planners commit to remaining proactive in contract practices, and our expertise and professional development or will we once again, under the myriad of even more pressing responsibilities, become complacent and settle for being reactive? As COVID has brutally reminded us…it is not "if" something will happen, but rather "when" something will happen.
Heather Reid, ARCT MSc DES, is founder and CEO of Planner Protect Inc. She consults with event hosts and industry professionals to negotiate balanced event contracts. CEOs, professional planners, and venue representatives alike, all recognize Heather as a trusted and knowledgeable expert in her field.