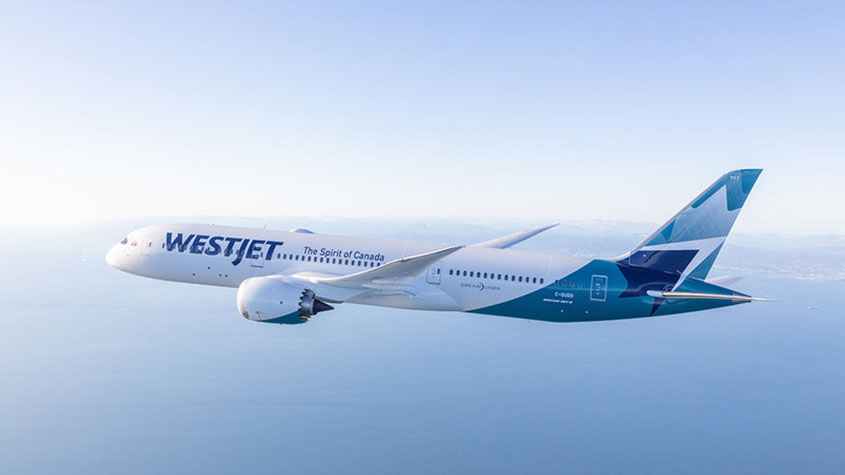 The federal government has approved WestJet Airlines' acquisition of Sunwing Airlines and Sunwing Vacations.
WestJet announced in March 2022 that it had reached an agreement to acquire Sunwing Airlines and its tour operations business, saying the deal would "deliver new travel options and greater value for travellers in the rapidly expanding leisure and work-from-anywhere travel markets."
The government said the decision to approve this acquisition was not taken lightly, especially considering the delays and bottlenecks experienced by travellers last summer, as well as the customer service and communications challenges by Sunwing during the recent holiday season. In determining the proposed purchase is in the public interest, the government considered a broad range of factors, such as levels of service, social and economic implications, the financial health of the air transportation sector, and competition
"After considering the pros and cons, we have made the decision that will allow Sunwing to continue to provide affordable vacation packages to Canadians, create more good jobs, and protect current jobs as well as Canadians who have already purchased tickets," said Transport Minister Omar Alghabra.
The approval comes with strict conditions including:
Extending Sunwing vacation package offerings to five new Canadian cities;
Maintaining capacity on routes most affected by the merger;
Increasing regional connectivity;
Improving baggage handling for better passenger experience;
Ensuring better passenger experience by investing in IT technology solutions.
"We are pleased that the regulatory review of the transaction is now complete," said Angela Avery, WestJet Group executive vice-president and chief people, corporate & sustainability officer. "We thank the Minister of Transport and the Commissioner of Competition, and the staff of Transport Canada, the Competition Bureau, and the Canadian Transportation Agency, for their efforts to review the transaction."
Following the close of the transaction, a new tour operating business unit will be created under the WestJet Group, to include both Sunwing Vacations and WestJet Vacations, and will be led by Sunwing CEO Stephen Hunter.