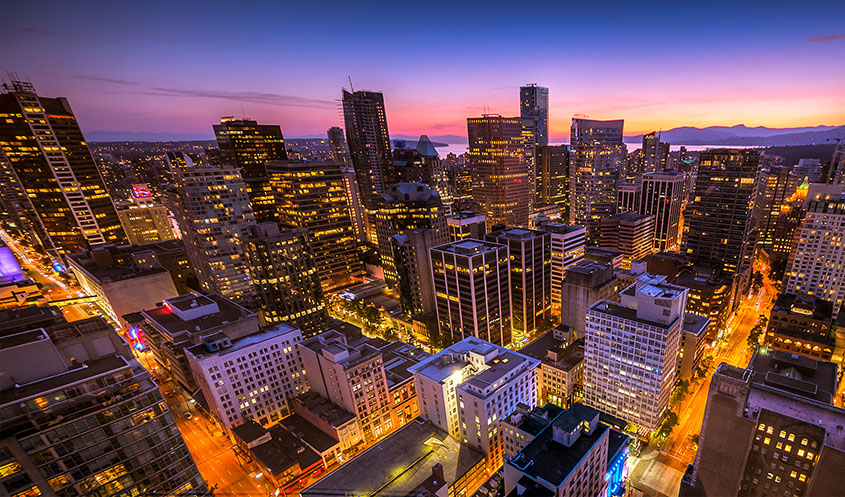 AZUR Legacy Collection Hotel will open its doors this August in downtown Vancouver. As a new addition to the city's luxury hotel landscape, boasting an Art Deco design aesthetic, the stylish 104-room boutique property located at 833 West Pender Street marks the final project for its founder, Vancouver hospitality industry icon Farida Sayani.
"We're ready and prepared to welcome visitors and show them all the ways AZUR Legacy Collection Hotel will redefine the luxury boutique hotel experience, not just here in Vancouver but in Western North America," says Sayani. "From the views and the food to the decor and style, we've left no stone unturned in our desire to provide guests and visitors with unforgettable experiences while setting a new standard for excellence in hospitality."
AZUR Legacy Collection Hotel embodies a sense of understated luxury with its grand marble lobby entrance, plush carpeting, and floor-to-ceiling windows that bathe the interior with natural light. Farida's personal touches and signature design aesthetic are evident in every aspect of the hotel, from the outstanding exterior clad with imported stone and a brass entry door to the bespoke finishes and hand-picked artworks sourced from local and international artists.
All 104 guest rooms are outfitted with luxe accents such as marble bathrooms, integrated wireless technology, heated floors, illuminated mirrors, soaker tubs and more. The hotel floor plan includes a pair of marquee penthouse-level suites—the Blue Diamond two-bedroom and Opal king suites—appointed with plush linens, gas fireplaces, and private patios with panoramic views.
The property is home to a multifunctional meeting space ideal for corporate gatherings and intimate private dining events and offers a partnership with a nearby fitness studio where guests can keep up their workout routines while enjoying their stay.
As the first and only hotel in Western Canada to be appointed to the prestigious Leading Hotels of the World (LHW) portfolio, AZUR Legacy Collection Hotel joins the ranks of more than 400 boutique, luxury properties across more than 80 countries worldwide.