Company Information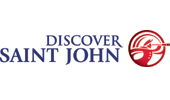 Contact: Shawnna Dickie-Garnhum, Sales Manager
Tel: 506-635-2033
Toll Free: 1-866-463-8639
Click here to email Shawnna Dickie-Garnhum

Company Description/Details
Saint John, New Brunswick offers the only convention facilities on the awe-inspiring Bay of Fundy – home to the world's highest tides.
The city offers an all-season, climate-controlled, "Inside Connection" walkway linking over 123,000 square feet of convention and exhibit space and 450 hotel rooms (there are over 1800 rooms in the city). In less than 7 minutes delegates can travel from the newly-renovated Convention Centre to two shopping centres, restaurants, recreational and cultural facilities.
Uptown Saint John is a safe, walkable treasury of restaurants, boutiques and art galleries. Your delegates can visit the beautifully-restored Imperial Theatre, the City Market, Canada's oldest continuing farmers' market, and the Hall of Great Whales at the New Brunswick Museum — all one-of-a-kind experiences.
Accommodations/Meeting Rooms/Exhibit Space Summary
Number Of Guest Rooms
1800
Standard Room Amenities

Saint John has 1800 hotel rooms. Largest meeting hotels are Hilton Saint John and Delta Brunswick with 197 rooms & 254 rooms respectively. Both hotels are connected to the Convention Centre, total square footage for the three venues combined is 50,000 sq ft with largest room being 17,286 sq feet at the Convention Centre.

Tradefloor Exhibit Space
17,286 sq. ft.
Recreational Facilities

Canada Games Aquatics Centre, Rockwood park with over 100 hiking/walking trails, Irving Nature Park with 8km perimeter hiking/walking trails on the Bay of Fundy, Harbour Passage walkway around the Saint John Harbour, zipline near reversing rapids, ocean and river kayaking.
CAUBO 2015 takes over uptown Saint John! Despite the fact that our conference was held in multiple facilities, detailed advanced planning and support from the dedicated team and members of Discover Saint John resulted in a logistically smooth conference from a planner's perspective. As for our delegates, they were welcomed into the charming and close-knit community of Saint John where they took in the local culture, hospitality and cuisine which were of the utmost quality. Overall, a very successful conference!
~Tamara Nemchin, CAUBO (Canadian Association of University Business Officers)
With over 470 delegates from 32 countries the 6th International UNESCO Conference on Global Geoparks was a resounding success.  We want to thank you and the team at Discover Saint John for your assistance with the bid preparation, onsite visitor services and all the support in between.  While delegates have sent many accolades, the recurring theme was the professionalism and positive attitude of all involved and this very much sums up our experience working with all of the service providers in the Saint John region.  The ability to work as a team for a conference of our size was a very valuable asset and made the planning and execution of the conference seamless. On behalf of the organizing committee, a heartfelt thank you to the tourism industry in the Saint John region and to your team.
~Andrew Logan, Chair, 6th International UNESCO Conference on Global Geoparks
I am honored to send this testimonial and letter of recommendation to the City of Saint John and Discover Saint John in recognition of the many contributions by the city to the Skate Canada International event held in October, 2013.
The City of Saint John and in particular our special partnership with Discover Saint John was of great assistance to us in terms of producing our event. From the wonderfully accommodating Harbour Station facility and its knowledgeable event staff which drew us to Saint John initially, to the proximity of world class hotels to the facility – a definite advantage in the event business, to the work of city staff to assist us with everything from pedway security plans, to finding appropriate locations for special social functions, to providing assistance with local promotions and sponsorship sales, everything worked smoothly allowing Skate Canada to manage the event planning, preparation and execution phases with ease.
The volunteers who worked alongside city representatives to ensure there were no gaps in delivery formed one of the most coordinated and effective Local Organizing Committees we have worked with.
Many thanks to Saint John, Discover Saint John and the many city agencies and partners who worked collaboratively to help Skate Canada present one of the most relaxed and successful Skate Canada International events ever!
~Jackie Stell-Buckingham, Director of Events, Skate Canada